10 Summer Holiday Ideas To Do At Home
School is almost out, and summer is here! After a long, hard academic year we can all look forward to late mornings, sunshine, and plenty of ice cream. However, with lockdown still yet to fully ease, we know holiday plans may be looking a little uncertain. At Ed Tree, we've come up with some exciting holiday ideas and activities that children and parents can get stuck into from home!
1. Holiday Themed Day
A fun way to 'travel' to your favourite destination is by embracing the cuisine, clothes, and culture at home. Whether that be a trip to Mexico or Morocco, look up signature dishes to cook and hang ornaments or decorations that resemble your perfect holiday!
2. Garden Water Course
Ideal on a sweltering hot day, why not create your own watercourse in your backyard. This can include water slides and inflatable pools. Use some other props as obstacles and get creative with your final course – I would definitely use total wipe-out as inspiration!
3. Escape Room
Escape rooms have become all the rage in recent years but what if we could bring this home? Whilst escaping lockdown may be the preferred scenario, why not challenge friends to a virtual escape room or try creating your own escape room! Here is a short guide on how to do this: https://escape-kit.com/en/how-to-create-an-house-escape-room/
4. At Home Cinema
We all miss going to the cinemas, but we can still achieve the same atmosphere at home with a plethora of movie platforms at our disposal. Try buying or renting new movies on Sky and Disney+ or turn this into a Netflix Party with family and friends watching the same movies remotely. Alternatively, use the TV Guide to see if any movies during the day or evening are on the channels you already have! Don't forget the popcorn and ice lollies that you can definitely make at home!
5. Spa Day
This one is especially relaxing for the adults! But we also recommend involving children as it is a good way to bond. Get into your favourite robe and slippers and try some cooling face masks or some exfoliating foot scrubs. Why not challenge everyone to make their own DIY face mask! There are plenty of different recipes to try out: https://www.elle.com/uk/beauty/skin/articles/a38190/homemade-diy-face-mask-recipes/
6. Virtual Zoo
Calling all animal lovers! A trip to the zoo may have been what you missed most during this lockdown, but there are virtual zoos available for you to have a look at before they safely open again! Check out some virtual viewings of Chester Zoo: https://www.chesterzoo.org/virtual-zoo-2/
7. Plant a Pizza Garden
An exciting way for the whole family to get into gardening is by growing their favourite pizza toppings, from tomatoes to peppers to an assortment of herbs! You'll need a plot of soil or a container, different vegetable or herb seedlings and some compost.
8. Holiday Photoshoot
For any budding photographers, this is your chance to shine! Outdoor plans may be cancelled but don't hesitate to capture all the fun there is to be had in a summer staycation. Hone your skills and make sure everyone dresses their best and strikes a pose. It's your time to get creative!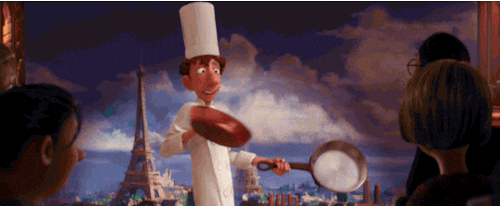 9. Paint by Numbers
For both adults and children, this activity was a firm favourite during the first lockdown. You can purchase different sets online or download and print free ones too. It is a calming and, in some cases, therapeutic way to pass time on a quiet evening or on a slow Sunday when everyone needs a recharge.
10. Treasure Hunt
No one is ever too old for a treasure hunt! This can be set up at home or in the garden. Parents can definitely make this educational if they wish by getting children to solve problems, like math equations or word scrambles until the treasure is found!
We hope all our students and parents have an amazing summer despite all the uncertainty. Ed Tree is here for any support or guidance you may require over the holidays, contact hello@edtree.co.uk for any queries. You can also book a free session today at https://www.edtree.co.uk/free-offers