Everything You Need To Know About Secondary and Grammar School Entrance Exams (11+/11 plus)
What is the 11+ entrance exam?
Many parents of children going into Year 6 in England will be preparing to make the transition from Primary Education to Secondary Education. For those who are unaware of the 11 plus entrance exam, most grammar schools and independent schools use the exam results from the students to identify academic potential and ability. Don't panic though, the exam is not compulsory.
If your child attends a local authority school, tests usually take place within the classroom, other test locations may involve going to a specific school to take the test. Areas such as Buckinghamshire may automatically register your child for the exam, but you can request not to. Check with your local authority to see what the registration process is in your area.
It is also a good idea to talk to your child's current school to see how to register. They may even be able to give you advice on the best grammar schools around your area. If you already have a few schools in mind it is recommended you check on their websites as a few of them may have some practice papers and other important information for you to know.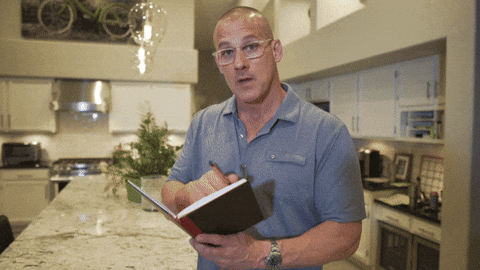 Grammar Schools:
Grammar school pupils are of similar high abilities, where teachers use a "stretch and challenge" approach to make effective progress in the classroom, compared to comprehensive school. Some places in the UK may not have grammar schools. As of 2020, there were 164 Grammar Schools located around the UK. Areas include Chesire, Essex, Hertfordshire, Lancashire, London, Manchester, Surrey and the West Midlands. There are none in Wales or Scotland. Statistics show pupils in grammar schools perform better at KS3 and KS4 and achieve better GCSEs and A-Levels compared to other types of schools. Further studies have suggested students who studied at grammar schools earn more than those in comprehensive schools in their later careers. This is why competition exists in the area, with a lot of parents looking for additional support for their children sitting the exam. Each school has a set number of places so it can mean one in every 30 students taking the test will be successful with their application.
There is no right or wrong time to start preparing your child for the 11 plus exams. Some parents start at the beginning of Year 5 whereas others want to prepare their child earlier. The subjects involved are Maths, English, Verbal Reasoning and Non- Verbal Reasoning. The Maths and English subjects are pretty much curriculum-based however, verbal reasoning and non-verbal reasoning is not a subject taught as part of the curriculum.
Exam structure for 11 plus exam:
The exams are composed differently depending on where you are located in the country. Students may sit two or three exams. They are tested on English, maths, verbal reasoning and non-verbal reasoning questions, such as spatial awareness, spotting patterns and using logic. Sometimes the tests may involve a non-verbal reasoning set and verbal reasoning set of questions whilst others may have 2 sets of verbal reasoning papers. There are also 2 main exam boards:
1. GL Assessment – covers English, maths, verbal reasoning and non-verbal reasoning. Schools can choose a combination. Key skills that are tested involve vocabulary, logic, maths and spelling.
2. CEM – covers verbal reasoning, non-verbal reasoning and numerical reasoning. There are a lot of similarities between the GL assessment – the verbal reasoning exam tests knowledge found in the GL English exam, the numerical reasoning exam also covers a lot of skills tested in the GL maths exam. The key skills tested are English, comprehension, vocabulary, spelling and maths. CEM verbal reasoning is very different to GL and success is dependent on children having a wide-ranging vocabulary
Where is the CEM 11 + most likely to be taken?
CEM regions: Berkshire, Bexley, Birmingham, Gloucestershire, Walsall, Warwickshire, Wiltshire, Wolverhampton & Wrekin

GL regions: Bromley, Buckinghamshire, Dorset, Kent, Lancashire & Cumbria, Lincolnshire, Medway, Northern Ireland

GL and CEM regions: Devon, Essex, Hertfordshire, Trafford, Wirral, Yorkshire
Always check with your preferred grammar school to see which type of test structure and format they use. You can find these on their website or by giving them a call.
How is my child assessed in the 11 plus exam?
Students are given a "standardised score" to help keep the results fair across the year group. This score takes into account the age difference between a child born in September and another child born in late August. This huge gap has the potential for students to be more familiar with sophisticated vocabulary compared to their younger classmates, which is seen as a disadvantage. If they both achieve 60/80 in the exam, the score of the younger child will be converted to a higher score to make up for their age. Additionally, if a Verbal reasoning paper is marked out of 80 and a Maths paper is scored out of 100, using a standardised scoring system converts these raw scores into equal weight. The process of standardising scores varies.
How can I help my child prepare for the 11 plus exam?
The exam papers usually last 45- 60 minutes depending on the school. They are timed so your child will need to work quickly and efficiently. It is important to help your child understand the main areas for each subject.
Maths: multiplication tables, applying the four operations accurately, understanding number relationships, measurement, mental strategies, geometry and data handling.
English: comprehension exercises, writing tasks, punctuation & grammar problems and spelling tasks.
Non-Verbal: process graphic/picture information, understanding objects and relations in space, finding patterns or following rules, applying maths skills, working systematically
Verbal Reasoning: apply logic and problem-solving skills, find and follow patterns and rules, word meanings, spellings, applying basic math, working systematically.
Keep working through exam papers and books, especially if your child is sitting the GL exam and use "exam conditions" for any mock tests you set them. If your child is studying for the CEM exam, help expand their vocabulary by going over new words in their reading and have a dictionary and thesaurus on hand to explain any new words they come across. Using a schedule helps your child know the expectations for studying each week.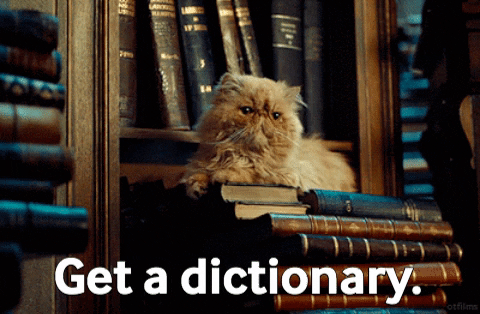 If you are looking for further guidance, at ED TREE we work on gaining the correct skills such as vocabulary, spelling and spatial awareness to tackle the different question types. Once this is mastered we use online timers to help students answer questions under timed conditions. This is crucial as students learn how to balance accuracy and efficiency. We use a range of practice papers and adaptive online resources to further identify different exam formats and questions. This helps our students gain confidence working through as much as possible in timed conditions.
Keep in mind that studying excessively for the exam is not a good idea for your child. Some students reach "burn out" whereas others may reach a decrease in their usual performances. If this is the case, don't stress or worry. Keep an eye on them during their revision time. Reassure them that no matter what, they will do their best. Once your child sits in the exam conditions, a boost of confidence and concentration is found due to adrenaline levels running higher under exam conditions. Take occasional breaks and reduce the amount of time spent for a few weeks to get them back on track.
ED TREE are here to help:
We know how daunting this may be for some parents, assisting your child to reach their academic potential to get into the best secondary school or grammar school doesn't need to be achieved alone. Give us a call or email to book a free 11+ taster session today. Alternatively, you can sign up for free here: https://www.edtree.co.uk/free-offers