Tips On How To Keep Your Child Motivated
We have seen a lot of recent events and factors that have taken a toll on everyone's mental health, including children, who have often lost their sense of routine and motivation. For parents, this has meant having to work harder to keep their child's motivation levels and sometimes not knowing where to start. This blog will be addressing some useful tips on motivating your child to keep motivated, with studies and in all aspects of life!
Set goals
This is really important and sets the foundation for a child's ability to learn and grow in other ways. Make sure to encourage your child to set their own goals, short-term as well as more long-term goals.
It is important to ensure that these goals are realistic, but require effort to attain. By being actively involved in your child's expression of their future goals, you can ensure that they are not putting too much pressure on themselves. A way you can do this is by using visual aids such as whiteboards, sticky notes and daily reminders so everyone can be on board and focused on reaching the main goals.
The team at Ed Tree work with our students to set short and long-term goals for your child's education. We use an intelligent AI system that makes suggestions on where to improve. It's important to use technology to our advantage too!
2. Make a plan
In order to reach these goals, there needs to be a step by step plan. It does not need to be extremely detailed, but it does need to involve a routine. You can help your child create a strategy – whether this is to work on studying, or whether it's to learn how to play a new instrument. It can be useful to use goal charts to allow your child to visualise what they aim to achieve.
This is something that is emphasised at Ed Tree, where we use our online learning platform to monitor your child's progress – which we always strive to make positive! This is an example of goal setting and plan-making which is easy to follow and requires minimal effort. We understand that this software and tutoring is not available to all, but it is definitely an affordable option. Other alternatives to planning can involve using printable timetables which can be edited or even making one from scratch together using a syllabus of the subject!
3. Celebrate Accomplishments
This is vital! It's important to celebrate milestones in learning or with other goals, in the same way that you would celebrate your child's birthday or academic accomplishment. This will improve your child's confidence, and help them start viewing progress as rewarding. For example, if your child usually attains level 4 grades, but manages to achieve level 5, it is important to congratulate them on this.
4. Encourage healthy competition
A lot of the time, competition can be unhealthy and can cause a child to shut off even more, but healthy competition (which is focused on your child, rather than someone else) will do wonders. If a child is able to view their grade, be proud and think to achieve more, for themselves, this is motivation in a nutshell.
In order to achieve this, make the competition about your child's strengths, rather than their competitors' weaknesses. The more you focus on the child, the more that they will internalise their strong points, rather than their weaknesses.
Still, it is important to note where your child could improve, but framing it as an area to improve on rather than an inherent weakness sets the tone that it will one day become a strength!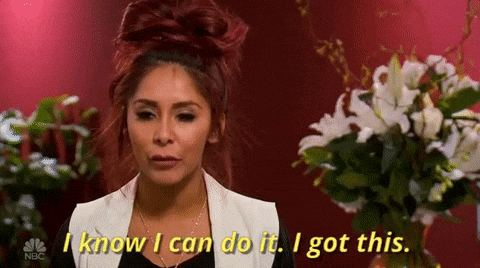 5. Take interest and encourage your child's interests
It is important to learn about your child's interests so that you can discover what they have a stronger affinity towards. In order to do this, talk to your child and listen to them when they talk about what they enjoy doing.
If your child is interested in topics that you do not view as valuable, such as video gaming, try and find ways to encourage this interest in a way that produces useful life skills. For example, video gaming often involves a high level of critical thinking and the ability to learn the mechanical functions of a controller. If your child enjoys games that may involve problem-solving, it might be good to encourage STEM subjects that also involve a level of memorisation and problem-solving. On the other hand, if your child displays an affinity for creative subjects such as Art, Music and Textiles, it is important to also encourage taking these subjects.
When a child is able to feel good about themselves, it will motivate them to work harder on subjects that they may struggle with.
6. Form a family culture that makes it OK to make mistakes
You must allow your children to make mistakes, or they will not be able to grow as a person. It will only shield them from the harshness of the world – it is far more useful to support your child and guide them when they have made a mistake.
At Ed Tree, we encourage our students to answer questions on their own (once the topic is taught), so that they are able to form their own connection with the topic. It is easier to get something correct when you know how to avoid common mistakes, as well as easier to remember when you've gotten it wrong before.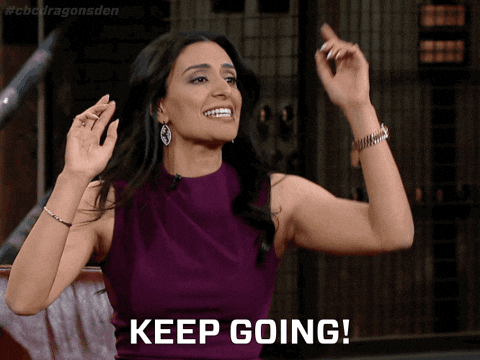 7. Help your child find a mentor
If your child is a student at Ed Tree, you have already taken a massive step in the right direction. According to research, children who have mentors are more likely to become more successful. Our tutors are not only here to help with the core subjects, we have a team willing to help with academic decisions and offer advice when needed.
Mentors allow your child to re-engage with the values you have taught, from a fresh perspective. For example, completing homework on time. As a tutor, we encourage our students to complete their homework on time and show how not completing it – 1) makes tutoring less effective 2) it slows down progress. When the student makes this connection, more often than not, they begin to develop habits that show strong organisational skills. We have seen some impressive independent learning habits grow from our students. Alternatives can be an older family member or friend and teachers, ideally someone your child can trust and look up to.
8. Make every day a learning day
Even when your child is not engaging in active education, they can still learn passively. For example, encourage your child to explore the world around them, ask questions and make connections. This is an important learning tool, as it allows children to categorise, classify and think critically about what they see and experience in life. You may not have all the answers, but discovering them together is also a great way to show them that learning is something we all still do, even as adults!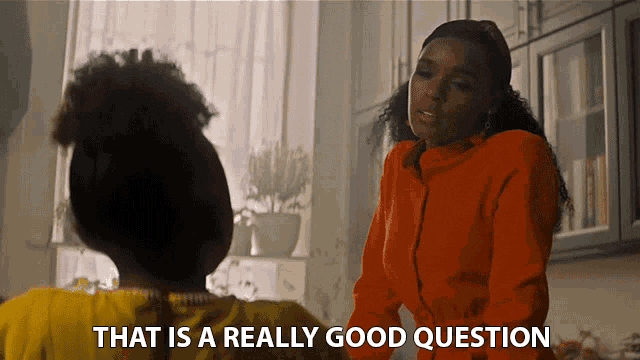 9. Help them see the bigger picture
It is important to remind your child of the long terms goals that they developed on their own. This way, it encourages them to motivate themselves in a future where you won't always be around to push them in the right direction. It helps children feel more personally fulfilled, as they connect working hard with their own long term goals.
10. Distinguish between intrinsic and extrinsic motivation