How to Safeguard Your Child Online
The past year has seen an inevitable increase in our digital activity due to the pandemic. For children and young people, the internet was (and still is) being used for educational purposes, entertainment, and socialising. With this comes a responsibility to be safe online, however, children may not always understand how to do this. Therefore, we've come up with some ways parents can help employ safe online activity for children and the whole family.
1. Communicate
The first thing to do when your child starts accessing the internet is to openly talk about the things they are watching, reading, and playing. Discuss what things are appropriate together and communicate the boundaries you want to put in place. Explain to them that not every parent has the same rules when it comes to online activities.
2. Set Screen Time
The pandemic has made all of us more reliant on our screens. However, limited use of any media is recommended for young children, teenagers, and adults. Setting boundaries on time spent online is integral in preventing harmful digital habits. Giving children a set time during the day for an online activity or splitting this time up is ideal for a balanced approach. Try having days that are completely screen-free and don't forget the importance of face-to-face interactions and hobbies.
3. Monitor Screens and Devices
Keep the computer or laptop in an open spot and make sure you are present when your child uses smaller devices like iPads and mobile phones. This applies, particularly to younger children. For some devices, you can set it to forget Wi-Fi passcodes so your child cannot use them without your permission.
4. Use Parental Control
Children are curious and sometimes this leads to innocent searching online. However, the outcome of this can result in inappropriate content. Using Parental Control allows restrictions on browsers and devices so your child cannot access violent or sexual material. There are some links at the end of this blog that can guide you on how to implement this no matter what browser or device you have.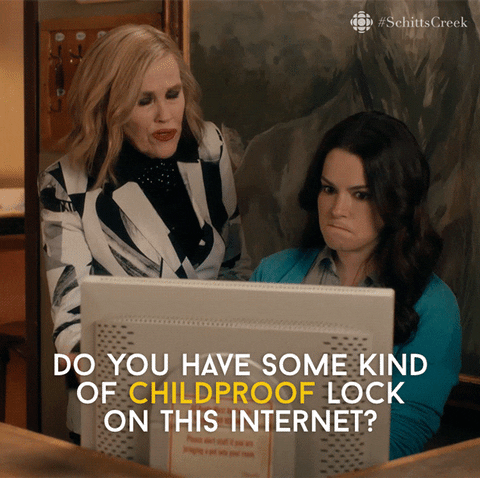 5. Keep your Location Private
This may seem obvious, but most apps and devices use geo-tagging features which publicise your whereabouts. They can easily be turned off in the settings, and a lot of the time they are kept private by default. However, there are some browsers and apps that will not tell you this so take precautions and always check!
6. Be Aware of Online Friends
As the world becomes more digitalised, children are bound to make friends online but as adults, we know people are not always who they say they are. Children and young people may not understand how to be cyber safe and may naively accept what they see. It is up to you to monitor who they are interacting with.
7. Manage your Digital Footprint
When you browse, post photos, and share personal details online this all contributes to your digital footprint. The risk with this is that it can be used in ways you may not expect or can control. It is better to assume that everything online is permanent, in some cases, things can be deleted but if it has been shared by other people this becomes harder.
To stay in control of your child's digital footprint, only let them share things with people you all know and trust. Keep social media accounts private and make use of the privacy settings to avoid details becoming public.
8. Be Tech-Savvy!
The best way to keep your children safe online is to educate yourself when it comes to the internet and social media. You can do this by signing up for the apps your children use in order to really understand privacy controls and reporting mechanisms.
9. Set an Example
Remember, children learn from the example YOU set. When it comes to using the internet and general screen time, follow the boundaries you have set out yourself. Encouraging a family agreement rather than dictating rules is a great way to lead healthy digital habits.
10. Use Technology to Bond
Last but not least, use the internet as a bonding medium! Interacting with your child through social media is a good way to open up a dialogue that you may not have otherwise. Children love communicating through technology so try getting on their level and send each other texts and memes. This will make them more comfortable about sharing things with you and can be particularly useful in combating problems like cyberbullying.
There is this common presumption that parents don't understand the internet and social media, and this causes children to hide or keep parents in the dark. Using technology as a medium to talk can switch this perception.
Of course, it will never beat time spent together in real life however, it is a valuable way to take advantage of the growing digital presence in all our lives.
Links:
https://www.internetmatters.org/parental-controls/
https://www.saferinternet.org.uk/advice-centre/parents-and-carers/parental-controls-offered-your-home-internet-provider